Follow the SCIENCE: … Is that "Blob of Cells"
. . . a little Boy or a little Girl?
I LOVE SCIENCE and lately, it has been amazing to watch advances in the early care or UNBORN BABIES!! Nearly 30 years ago, I carried a daughter to term with a very dangerous form of Spina Bifida. My sweet little Mary Bernadette lived for 3 hours (and donated tissues to 2 infants in Chicago who were near death.) TODAY, it is VERY LIKELY my daughter would live! – – – Science marches on!
Funny, isn't it? You have a little girl or little boy if you are hoping to be pregnant, but a "Blob of Cells" if you do not want a baby. Abortion advocates are so quick to describe the "Contents of the Uterus" or "Products of Conception" as impersonal, single-cell clusters with no human identity.
Today, Abortion Advocates are on a collision course with the truth as expectant parents are treated to the AMAZING details of the development of their unborn children.
By testing the MOM at 6 weeks (WEEKS AFTER A MISSED PERIOD,) we can now know the BABY's GENDER!! No need to wait for a telltale ultrasound at 12 weeks, when anatomical differences are easy to spot… That baby girl or boy is here!! Within weeks, a tiny unborn child affects HER MOTHER'S DNA ! Science Matters!
99.9% accurate gender test – SNEAK PEAK GENDER KIT
SneakPeek is the #1 OBGYN-recommended test that provides fetal sex at 6 weeks with clinically-proven 99.9% accuracy. That's why we're trusted by over 500,000 moms and top obstetricians.
EVERY ABORTION, – – – -yes, even those done early via medication – – – ENDS THE LIFE OF A LITTLE GIRL OR A LITTLE BOY.
AND THERE IS MORE: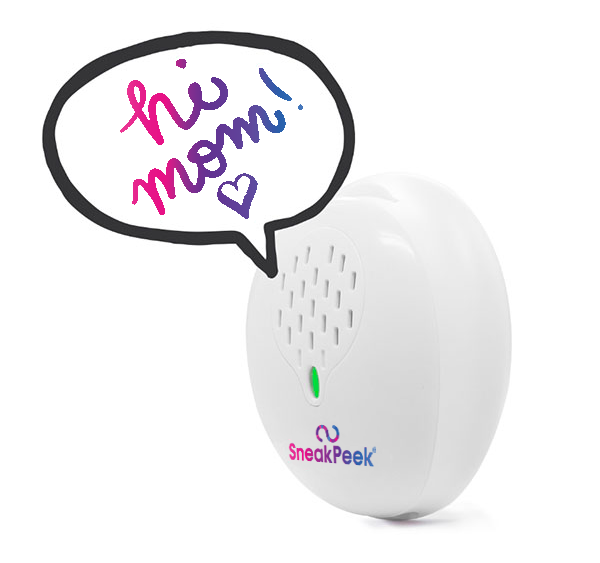 The SneakPeek At-Home Fetal Doppler is the easiest way to hear your baby's heartbeat in between doctor visits, starting at 16 weeks into pregnancy.
I cannot wait for the day that this technology is available for Life Advocates to use on the sidewalk in front of Planned Parenthood. Can you imagine helping a mom hear her son or daughter's HEARTBEAT instead of her rushing into PP to abort "A Blob of Cells"? AMEN TO THAT
-Jeannie
7-9: Shift Manager Tim Reports:
It was very quiet early so we were able to pray. Then a lot of young athletes passed going to the convention center and hopefully we made a strong witness and planted seeds. Three couples went into clinic, two of which accepted literature. One of the men looking distressed followed my finger with his eyes as I pointed to the 9 week fetal model. Hopefully we planted a seed.
9-11: Shift Managers Sue & Sue Report:
Unfortunately, PP was quite busy today. Regulars, faithful Bill and prayerful Bridget, prayed and witnessed with me today. Joe K. stayed an hour longer than his shift to ensure we were covered (thanks, Joe!) Jericho Walkers Chuck and Carol came to do a few laps. Sadly, all the help we offered to those going in to PP was turned down. Negativity seemed to be the prevailing mood of most of those responding to us. Yet I was (as always) encouraged and uplifted by my faithful companions. God is good, all the time, and He will win this victory. We must be faithful!
11-1: Shift Manager Dean Reports:
There was a large number of women going into P. P. today. The escorts are staying until noon now. They seem anxious for some confrontation to develop. Don't give in to it. What we don't say or don't do can't be used against us. Also, cars ARE being ticketed adjacent to P. P.
1-3: Shift Manager Jeannie Reports:
IT was the BUSIEST day I have ever experienced in Downtown Pittsburgh–Pitt game, Martial arts Convention, Broadway Shows, etc. We witnessed to HUNDREDS of passersby and had a few back and forth chats. Andrew served as Sidewalk Advocate and did a great job approaching clients… We did give out a few Post-Abortion flyers which is always SO SO sad…A delightful woman named CAROL joined us in a wheelchair– she called out to one of the clients "All Lives Matter" and joined us in our sorrow as we watched the mom go in … A gentleman stopped by on a bicycle. He had been over earlier and took a resource pamphlet and yellow card from Judy– He came to report that he had ALREADY HANDED OUT the information to a needy woman in a restaurant where he was eating— He came back to report!! Judy gave him MORE Literature. You NEVER Know!!
3-5pm: Shift Manager Billy Reports:
Jeff and I were with Dara, Margaret, Rose, Catherine and Anastasia of St. Terese, along with Monica, her sister, and one of their babies. We had a lot of foot traffic, some naysayers, even one of my high school friends came by and talked with me saying she didn't agree with what I believe but she still loved me. Which is what we need we need to have the open dialogue. We also had a person tell us thank you.